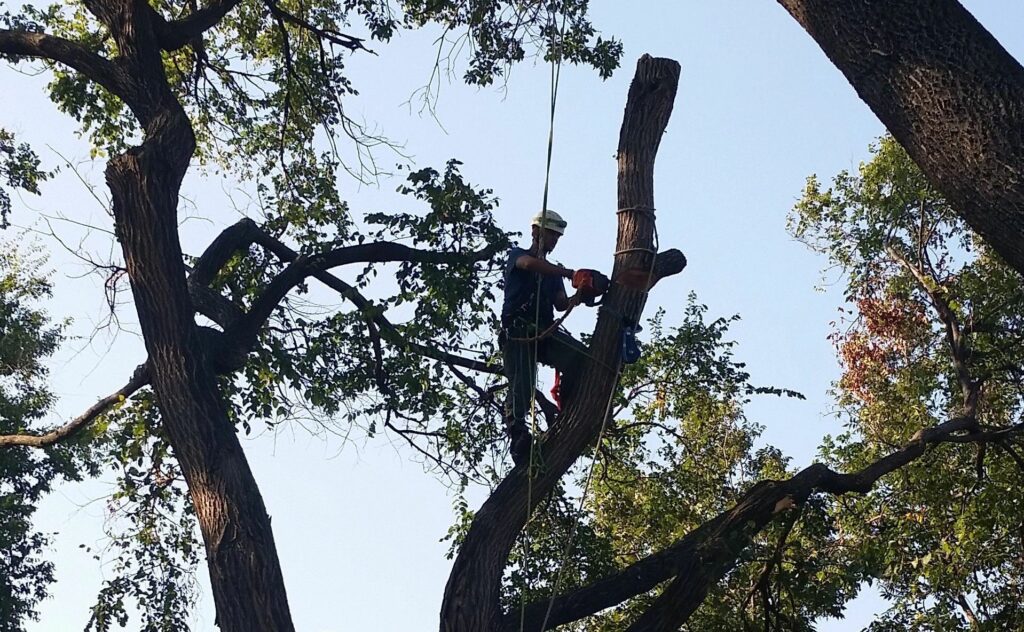 Who will be working on my trees?
Prichard Tree Service Company, operating since 1968 in the Dallas/Ft.Worth Metroplex and surrounding areas has provided residential and commercial Tree Services in Ft. Worth, Dallas, Westlake, Southlake, and Colleyville areas. We are dedicated group of arborists with a passion for what we do and considered some of the pioneers in the Tree Service Industry in the area. Our highly trained and Certified Arborists are able to perform high risk Tree Removals, Tree Pruning, Tree Trimming Services with safety and knowledge and strict adherence to ANSI A300 Tree Pruning Specifications  as well as ANSI safety protocols.
With 50 years of  Tree Service  in the Ft. Worth, Dallas area we have had the opportunity to work with many high valued trees for residential and commercial clients. We will go to any length to ensure your trees maintain healthy and safe .
TREE SERVICES WE PROVIDE
TREE PRUNING / Tree Trimming
Tree Removal Services
Stump Grinding Service
Tree Planting / Tree Replacement
Tree Injections
air- Spade excavation on Trees
Tree Protection zones
Tree Spraying Service
Tree Fertilizing Services
Tree Cabling
oak wilt Treating
university disease laboratory Testing
soil testing
Trees Love It ! Air Spade Excavation
Problems with stressed trees can often lead back to the soil and can result in tree decline. Prichard Tree Care has made use of air spade excavation for alleviating soil problems  due to soil compaction, improper drainage and to create an oxygen rich soil which is indispensable for trees to function properly in an urban environment.
We Tree Service Colleyville, Southlake, Westlake, Keller,Ft. Worth, Dallas, Westover Hills,lakeside,granbury, weatherford,highland park and all neighboring cities